The most important in brief

Recruitment of 410 participating individuals

Random assignment to the intervention group or the control group

Rehabilitation for four weeks

Questionnaires at four measurement time points

Analysis and evaluation of the study
About the project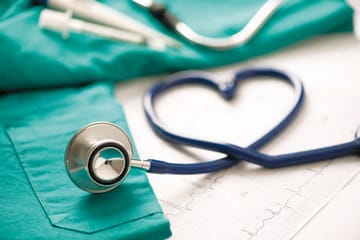 Study responsibility
The Institute for Social Medicine and Epidemiology at the University of Lübeck (Prof. Dr. Matthias Bethge) and the Mühlenberg Clinic (PD Dr. Dieter Benninghoven) are jointly conducting the study.
Goal
The study compares the results of cognitive-behavioral cardiac rehabilitation and conventional cardiac rehabilitation. In particular, it will be clarified how cardiac anxiety and mental health, functional capacity and health-related quality of life develop in both groups.
Recruitment
We will enroll 410 participants.
Randomization
Patients will be asked to sign the study consent form after written and oral informed consent and subsequently will be randomly assigned to either cognitive-behavioral cardiac rehabilitation (intervention group) or the usual cardiac rehabilitation provided at the study center (control group).
Treatment duration
Both the intervention group and the control group will be treated for four weeks at the Mühlenberg Clinic.
Data collection
The rehabilitation patients will complete questionnaires at four measurement time points. The first questionnaire will be filled out at the Mühlenberg Clinic at the beginning of rehabilitation. Follow-up questionnaires will be administered at the end of rehabilitation and three and twelve months after discharge. In addition, clinical data such as weight, endurance and blood pressure are recorded at the beginning and end of rehabilitation.
Publications
The study results will be published in scientific journals.
Project duration
The study is planned from April 2022 to February 2025.
Funding
The study is funded by the Federal German Pension Insurance.